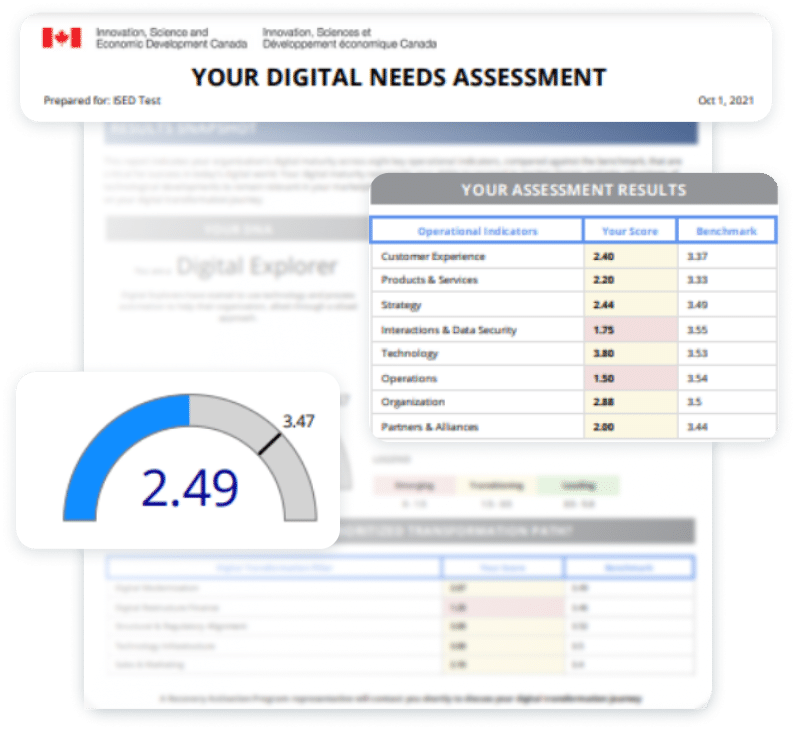 Stream 1 benefits most businesses looking to improve their technology.
Businesses are paired with a government appointed advisor who will work with you to determine where to invest your funds. The microgrant can be spent on a variety of tech initiatives. Eligible costs include website upgrades, web design, search engine optimization (SEO), eCommerce implementation, online reservation and bookings, social media support, digital advertising, and fees for eCommerce platforms and software including a portion of POS systems.
Stream 2 is to be used to retain an approved CDAP digital advisor to analyze the current state and create a plan and recommendations for implementation. It differs from Stream 1 in that the funds are to develop the plan only, and not for implementation. If you choose to work with Allstar Tech for this grant stream, we are currently offering a subscription to the GetInSync SaaS software.